Faculty-Led & Custom Programs
TRANSFORMATIVE LEARNING IN AFRICA & ASIA
Faculty-led and custom programs have been at the heart of GEI since 2007. We understand how much work their design requires and how important it is for you to be able to rely on specialist local knowledge and networks. We provide the expert support, dedication, and passion you need to create your custom program in our 25 destinations across East Africa, Southern Africa, and Southeast Asia.


By partnering with GEI, you gain access to our Global Academic Team and our local Learning Center and Social Impact Lab colleagues at the destinations. We have designed more than 600 inspiring custom programs across all key disciplines.
The GEI difference
Exclusive regional focus and expertise:
We often hear that our destinations can be rather intimidating without a highly experienced and deeply rooted local partner. For over 15 years now, we have focused exclusively on Africa and Asia.
Educational excellence:
Our Global Academic Team works with you to develop syllabi and program content that meet your learning objectives.
Experienced and passionate on-site teams:
Program participants consistently praise the attention to detail of our Local Program Coordinators.
Safety and risk management:
We provide extensive and personal 24/7 health & safety support, as well as comprehensive insurance coverage.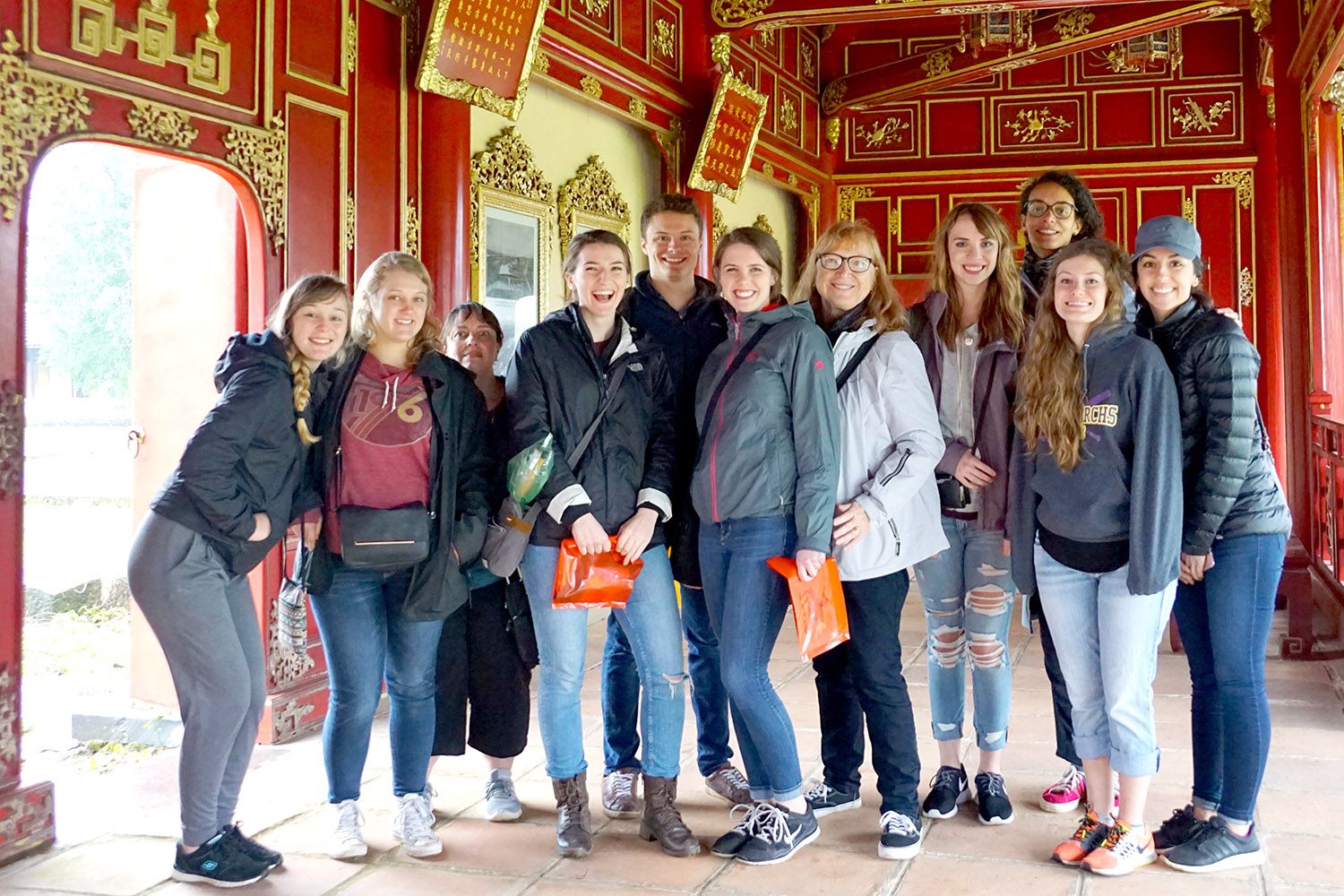 Our destinations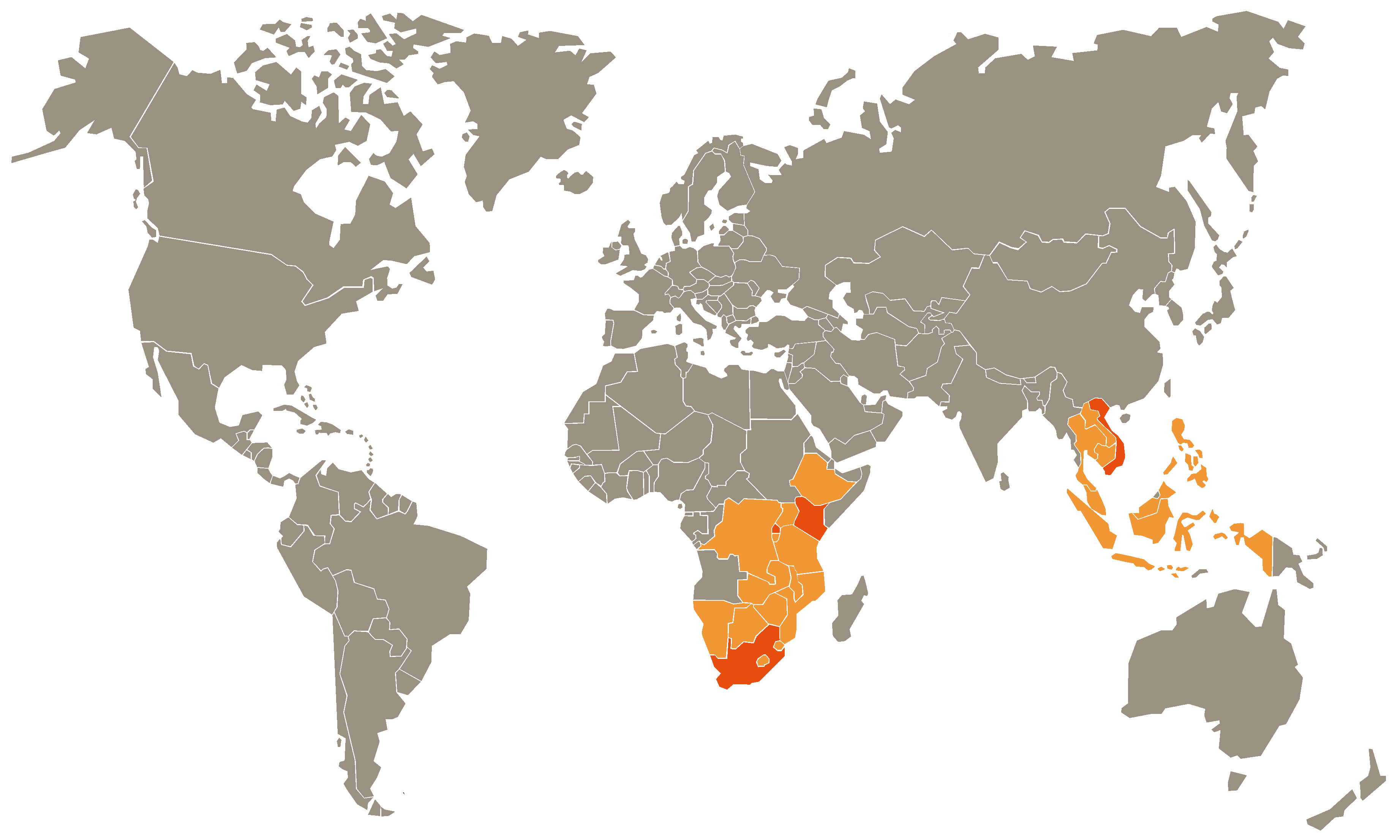 East Africa (Kigali / Nairobi)
Burundi, DR Congo (Kivu), Ethiopia, Kenya, Rwanda, Tanzania, Uganda
Southern Africa (Cape Town)
Botswana, eSwatini, Lesotho, Malawi, Mauritius, Mozambique, Namibia, South Africa, Zambia, Zimbabwe
Southeast Asia (Ho Chi Minh City)
Cambodia, Indonesia, Laos, Malaysia, Philippines, Singapore, Thailand, Vietnam
Our services

Pre-departure services:
Destination advice, academic program and curriculum design, itinerary and logistics development, flexible and transparent pricing according to your budget

On-site services:
Coordination of all program elements (orientations, lectures, guest speakers, workshops, meetings, site visits, cultural immersion, service-learning etc) and logistics, risk management and 24/7 health & safety support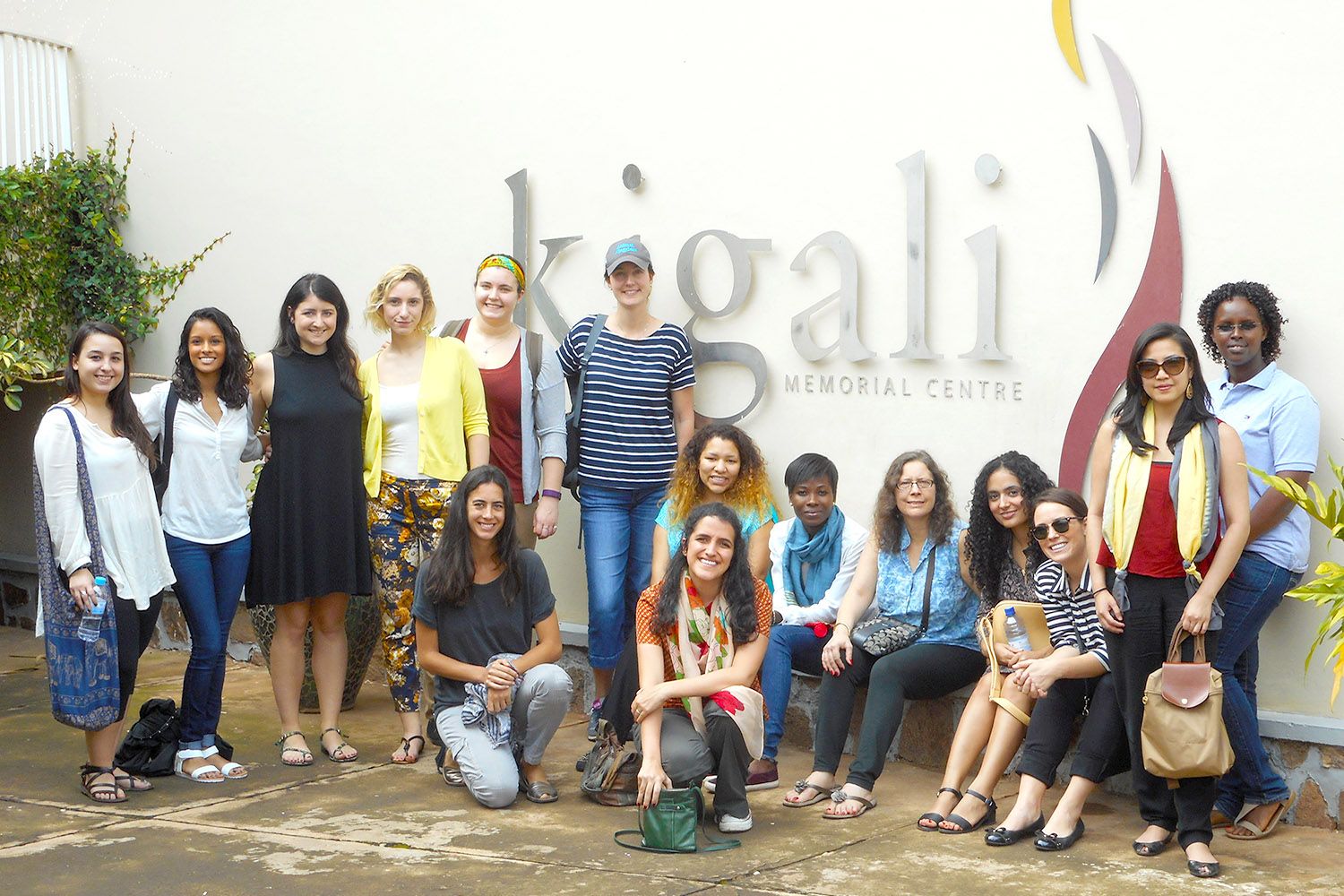 "GEI made our program in Rwanda a great success. You connected me and my students with the important players in business, government, and non-governmental organizations. You are a valuable partner for my program, and I highly recommend working with you to maximize the impact of time in Africa and Asia."
Dr. reid Click (George Washington University)
"I will run out of adjectives trying to describe our program with GEI in South Africa. Our experiences have been truly paradigm shifting. It's also been a whole lot of fun!"
jessica rush (University of Washington)
"I have been at students' service as a logistical liaison for many years now and I don't remember the last time I had such an effective, comfortable, and fun experience co-coordinating a program. Coralie and GEI have redefined my expectations on travel providers' level of efficiency, and I cannot thank Coralie enough for her dedication, flexibility, attention to detail, and overall outstanding character in helping us make this program in South Africa happen."
Seram lee (Pepperdine university)
"I have worked with a variety of travel organizations and our experience with GEI was a dream! An enormous thanks to Francoise for everything she did to make our travels in Rwanda seamless, comfortable, and truly enjoyable. She and the Kigali team were fantastic!"
Katie Dobosz Kenney (new york university)
"Our GEI program was fantastic in terms of the cultural, medical and social experiences we encountered. We learned a great deal about the people, and we hope to continue our mission of helping to establish emergency medicine in the region."
Dr. david Seaberg (University of Tennessee)
"The self-compassion training we were able to offer through GEI to mental health counsellors in Kenya was one of the most moving teaching experiences of my life."
dr. chris germer (harvard medical school)